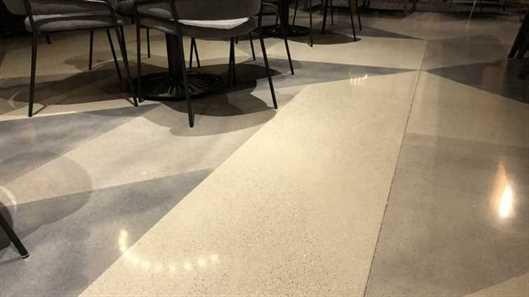 Renovating your store is an exciting, stressful, frustrating and profitable enterprise. There's a lot of consideration that goes into a renovation; the upfront costs, the expected improvements to the space, the hope of increasing your bottom line. You may have to close down when renovations are being completed, and you need to do a thorough cost-benefit analysis. Thinking about renovating, but don't know where to start? Here are the top 5 things you should consider.
1. Establish Your Goals
You're thinking about renovating; what exactly do you want to renovate, and why? Are you adding on to your building to accommodate more customers? Are there safety concerns in your building that need to be addressed? Are you trying to attract new clientele, or clientele of a different type? Perhaps you have an established brand identity, and you're trying to present your vision more clearly and articulately to your consumer. You could also be looking to change your layout to improve efficiency. No matter what you're doing to renovate, keep the kind of clients you're trying to attract, and their consumption habits, in mind.
2. Aesthetics are Everything
Today, it's entirely possible to buy almost anything online and have it delivered in little time. Retailers understand that their customers aren't there because they need to be, but rather because they're looking for an experience. This can be excellent service and unique offerings, but it can also be the sights, sounds and smells inside your store. When entering a store makes your customer feel at home, or in another dimension, or whatever you're going for, they're more likely to come back.
3. Consider New Technologies
The customers who visit your space almost definitely have smartphones, and they'll use those phones to do research and comparisons while shopping in your store. Help do the research for them; use QR codes to link customers directly to product reviews and descriptions on your website Develop an app to assist customers in finding and comparing items, as well as to present them with personalized deals.
4. Your Backrooms are Important
You want your employees to be happy; there are a plethora of studies that show employee satisfaction drives profitability. That means you should renovate the spaces where your employees stay to increase their satisfaction, through creature comforts, aesthetics and listening to their feedback.
5. Safety First
Safety is essential in any retail environment. This means you should use contractors who are licensed and insured for any repairs or restorations to your building. New merchandising and aesthetic adornments in your store should be purchased from reputable companies; quality is often more important that cost, here, though in retail it's always a tight balance between the two. TC Floors offers a warranty in concrete repairs in Winnipeg; this means you can get your flooring restored without worrying about the safety of you clients, your employees, or your investment.