Surface Preparation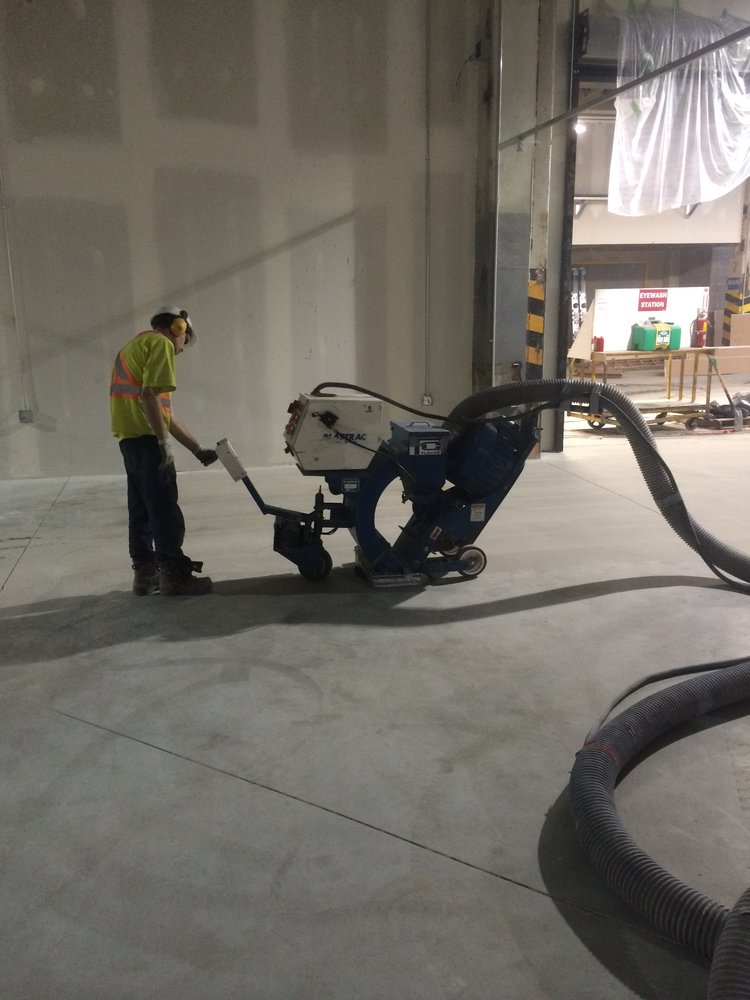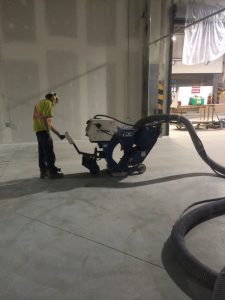 The leading cause of flooring failure (any type) is improper surface prep. From not removing old adhesive/ mastics, to improper surface profile TCF West is highly experienced in proper floor levelling and efficient surface prep
Shot-blasting: We have a selection of very powerful electric shot-blasting equipment. Years of experience has allowed us to hone our skills and deliver exactly the solution your project requires. This form of surface prep is ideal for:
Profiling Concrete: From mild profiles for levellers and coatings to (CSP 1-3) to aggressive (CSP 4-7) for screed mortars and thicker coating.Coating removal: Several forms of coatings are best suited to be removed by shot-blasting. Our 20 hp blasters are very capable to remove even the toughest coatings in a very efficient and timely manner.
Grinding: We have a wide selection of various grinders to suit your project.
Profiling Concrete: Diamond grinding has been one of the most popular ways to prepare concrete, both new and old, for various forms of flooring. Many diamond profiles are available to suit your requirements.
Flattening Floors: Professionalism and experience goes along way! Our powerful grinders can be strategically used to remove high spots and blend in your new or old floor in preparation of new flooring.
Adhesive Removal: One of the most efficient solutions for removing sticky mastics and glues. We have a wide assortment of diamonds to suit your specific requirements.
Planing and Scarifying: TCF West, Inc. has a very unique assortment of 480 volt equipment designed to remove concrete in a very fast manner. When project schedules do not allow for grinding, planning/scarifying is a fantastic option to remove high spots or overall high amounts of concrete.
Ride-on Floor Stripper: This unique battery operated piece of equipment allows us to strip up to 15,000 sf of flooring a day.