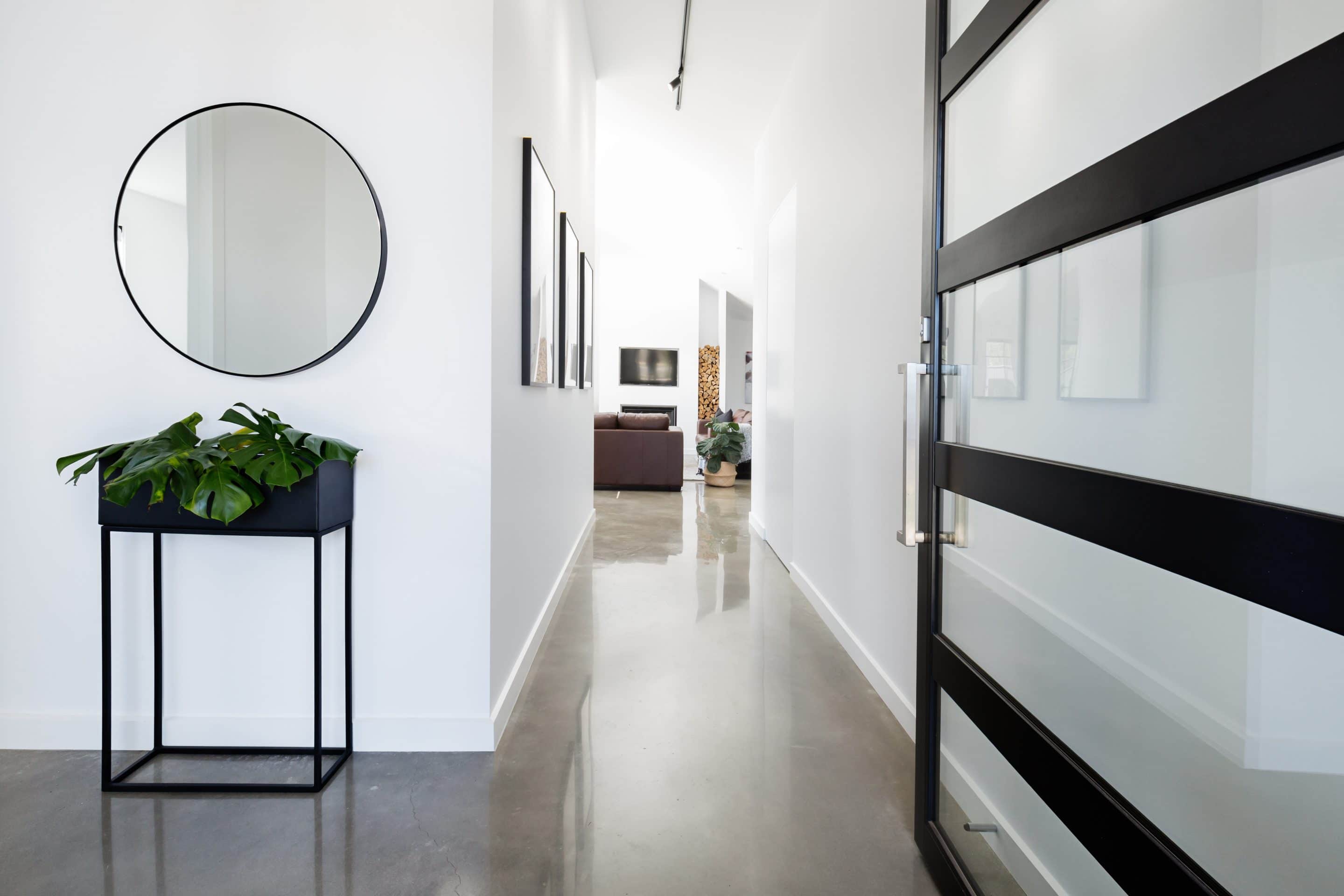 Have you always considered concrete floors to be cold and drab instead of the warm, inviting atmosphere you were trying to create? Very few homeowners immediately consider concrete flooring for their personal home. However, this trend is starting to surface in the pages of every home design magazine and inspiration website – and for good reason! Concrete floors for residences add a spectacularly simple, clean, and contemporary aesthetic that is difficult to imitate.
Are you still on the fence about whether concrete floors could be right for your home? Take a look at some of these top reasons why you might decide to finally take the plunge.
Easier Maintenance
Nobody wants a high-maintenance home. One of the initial things about concrete floors that draws in homeowners is the easy upkeep. You can avoid worrying about dents, dings, and spills on your concrete flooring. With these floors, you will only need to sweep and mop them about once each week instead of scrubbing the grout lines daily on your tile. This can save you hours of care and cleaning each week, freeing up your day for more important activities.
Cost-Effective
Are you on a tight budget to make your home project happen? Concrete floors can definitely put you exactly where you need to be. In some homes, the cost of concrete floors might be even less expensive than a cheap, low-quality carpet that won't last. The overall cost of concrete will ultimately depend on the type of finish you decide to use, but it could be as cheap as a few dollars per square foot.
Lifespan
A good quality carpet can last your home roughly eight to ten years with the appropriate maintenance. That means that you are going to need to continually invest in new flooring to replace the old and worn-out threads that cover your floors. By comparison, concrete has a substantially longer lifespan. It could theoretically last you for a lifetime with only new updates to the polish and finish of the flooring. This makes it significantly more cost-effective when you consider how long it is likely to last compared to other forms of flooring.
Environmentally-Friendly
If you are interested in having a home with the greenest features, concrete flooring might be the way to go. This material is one of the most environmentally-friendly choices on today's flooring market. It uses no natural resources, unlike hardwood floors. Even better, it has no VOCs that can contribute to poor indoor air quality and a wide array of health conditions associated with the fumes and off-gassing. Surprisingly, it can also help to cut back on the need to run your HVAC system during the most extreme points of the year.
Are you finally convinced that concrete floors are the way to go for your next major home project? If you're ready to move forward with concrete, you need to contact a specialized industrial flooring contractor like TCF West. We can help you to make your dreams into a reality the right way with expert finishes, coloring, and pouring that will last you for a lifetime.