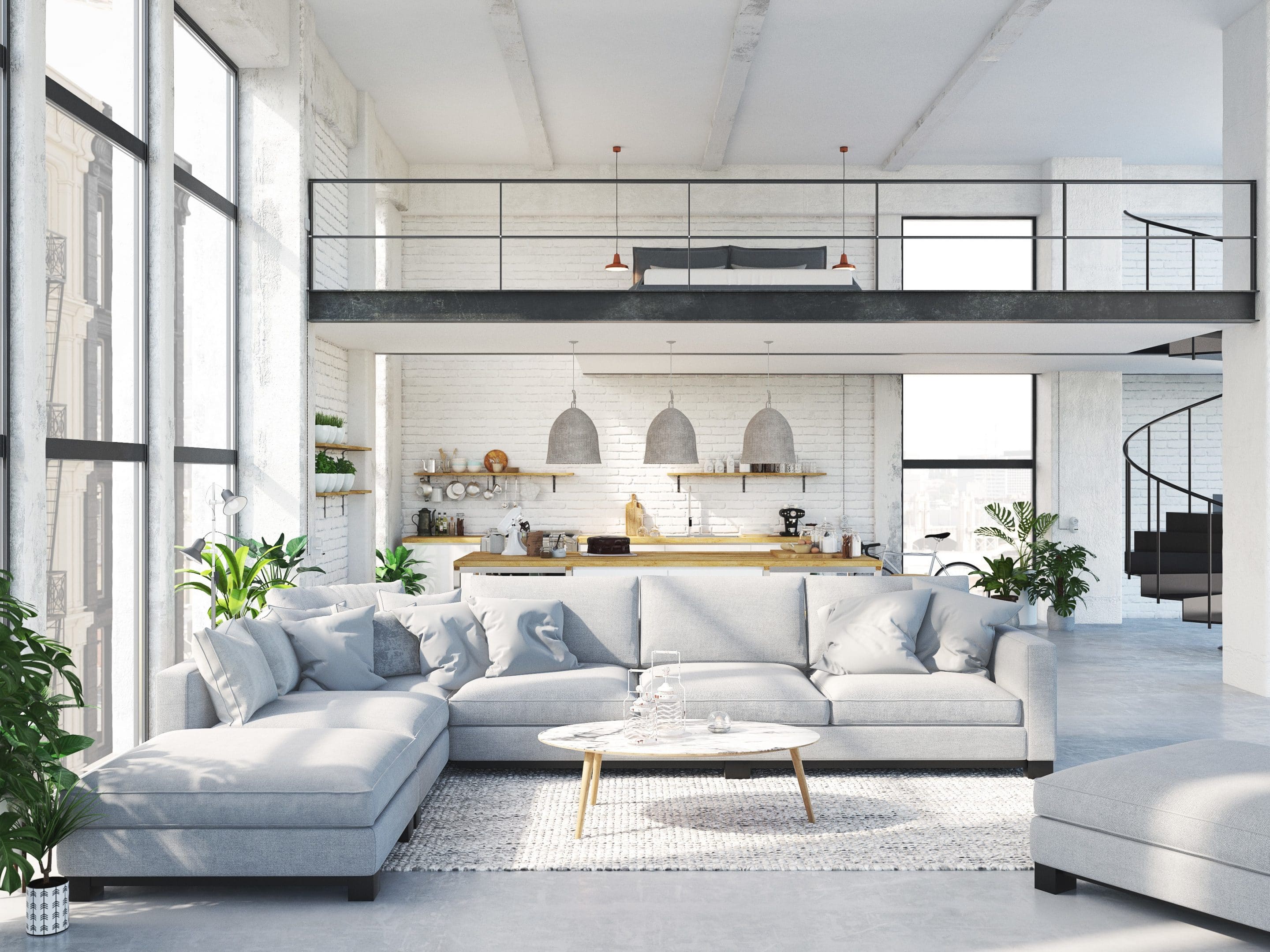 Does the modern appeal of simple concrete flooring appeal to you? There's a rising interest in this clean and industrial aesthetic among homeowners who are redesigning their spaces. With an increased emphasis on durability and environmentally-friendly flooring choices, concrete is often a top pick. However, this concrete flooring material isn't often seen in homes, which makes matching the home décor can be a bit of a challenge.
If you know that concrete flooring is perfect for your home, you might want to take a look at some of these top decorating tips for matching home industrial décor.
Keep the lines sleek and straight
Modern design schemes tend to emphasize the clean and simple lines found in many geometric shapes. Squares and cubes are highly popular choices for an industrial design theme. These shapes incorporate themselves easily into boxy sofas, simple desks, and even chic coffee tables. The main idea behind these simple furniture items is to continue the simple look found in the concrete flooring.
Choose bold accent colors
Industrial design themes rarely have overwhelming amounts of color. Unfortunately, things can become extremely drab and boring with this design scheme without some intentional selections. Most homeowners should consider choosing one extremely bold accent color to stand out among the sea of gray and black. You can use this color in throw pillows, a tasteful wall hanging, or a vase full of fresh flowers.
Incorporate other natural elements
Concrete can be cold and sterile, so it's important to warm up the room a little bit by using natural elements. You might want to add a bigger window into the space, some glass light fixtures, or a lot of succulent plants that are easy to maintain. Wood is a beautiful natural complement for concrete floors in an industrial design, so consider a wood-topped coffee table with simple lines and a clean rectangular shape.
Add a little shine
Unless you have polished concrete floors, concrete can be extremely dull. You might want to add a little shine to the room using other items like glossy furniture, glossy paint on the walls, or even highly-polished metal light fixtures. All of these items can help to brighten up the room and create a much more pleasing atmosphere.
Throw down an area rug
Do you find that the room simply looks too cold and sterile with concrete floors? A simple rug with a modern pattern or an accent color can add the much-needed warmth and texture to your room. Area rugs are a great addition to an industrial design scheme because they can easily be swapped out over time. They are relatively inexpensive ways to majorly alter the appearance of any room.
If you want this industrial aesthetic, TC Floors has creative solutions when it comes to concrete flooring in Winnipeg. Let us help to make your industrial home décor into a reality with this major flooring change. Our highly-trained experts can make your home resemble the models in the pages of your glossy home improvement magazines.