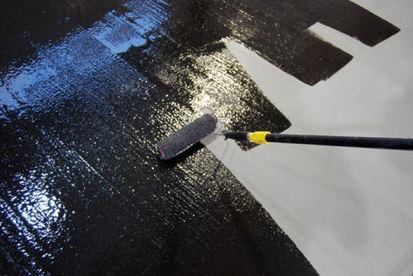 Concrete is an incredibly durable and long-lasting option for flooring, whether it's used as subflooring or the top layer. One of the crucial components of any flooring installation is making sure your concrete slab is primed for having substances installed on top of it, as an overly moist slab can cause curling and bubbling, as well as dangerous mildew and mold growth.
The best way of knowing whether or not your concrete slab is flooring ready is by conducting two tests: the ASTM F1869 for calcium chloride (which is hyper soluble in water) and the ASTM F2170 for humidity. The testing requires very specific environmental temperature and humidity levels, so it's essential to have a fully operational HVAC system during the entire test in order to maintain the conditions properly; the testing will generally last from 60 to 72 hours.
Should you find your concrete slab has failed the test, you can't install flooring on top of it; these delays can be costly when engaged in a construction project, but the warranty on your flooring will usually require proper testing, let it be voided. Should your slab be too moist, there are a number of factors that can be looked into. Water may not be properly draining to and from the outside of the building, and the moisture could find it's way to your slab. There could be groundwater from underneath making its way into the slab, or the vapour barrier of the slab may be improperly installed, allowing moisture to seep through. These problems must be resolved before flooring is installed, so be diligent in your hunt for the source of moisture.
You must allow proper drying time for your concrete before you install any flooring; again, though rushing to prevent delays in construction is an understandable impulse, to do so would be a potentially warranty-voiding mistake. Most concrete slabs will take 4 to 6 months before properly cured in normal conditions; until the curing process is complete, you can expect a damp slab.
To avoid moisture on your slab, resolve all of the above problems and allow proper curing time. You'll also want to be sure to use the proper mix of water and cement for your concrete; when the mix is off, moisture is bound to produce itself. Once everything is set in place, scarifying the concrete so the flooring adhesive bonds well with the slab is a great idea.
Given all of the above, there are several industry approved moisture control remedies , typically referred to as 'resinous vapour barriers'. After proper preparation to the concrete surface, products such as Ardex MC Rapid can be applied to concrete surfaces showing 100% RH. After installation from TCF West , the owner is now covered by a 25 year warranty against system failure.
All of this might seem practically impossible for the layperson to keep track of; that's why you should trust qualified flooring contractors to take care of your concrete flooring needs. Should moisture issues arise, you'll want the most qualified concrete repair company to take care of you, but the best solution is prevention; proper installation in the first place. A great flooring contractor will make sure moisture is at the perfect level; that way your warranty will be intact, and your flooring will last you for years to come.