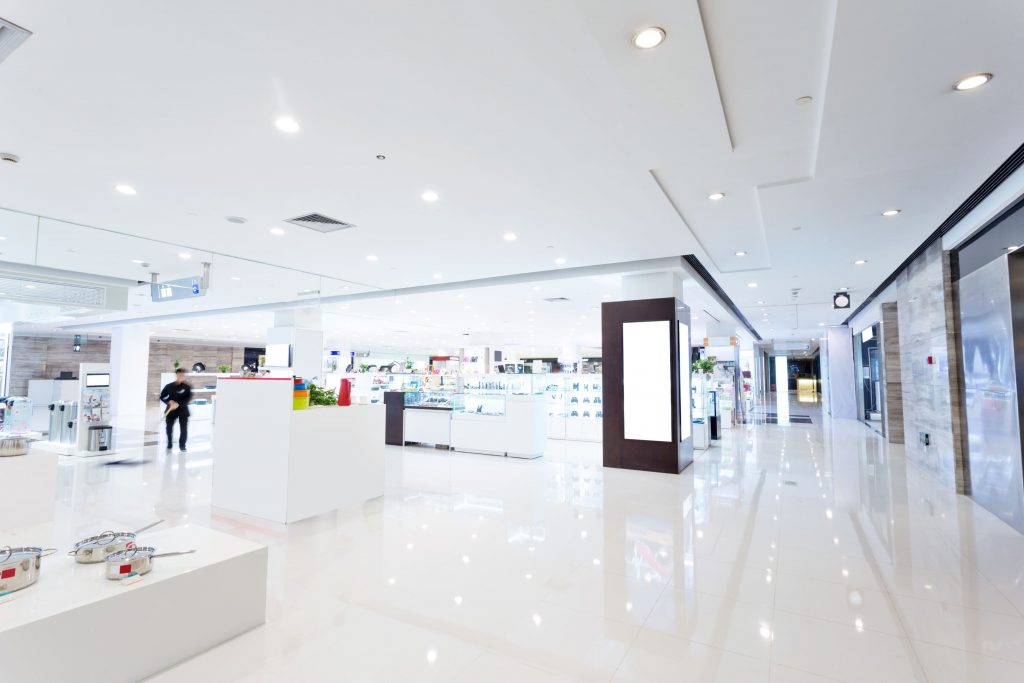 The new year is a time for change, a time to celebrate living through another wonderful year. Collectively, as we change our digital calendars, we recognize that one era is over, and a new one has begun. We make resolutions, we prime ourselves for new opportunities, and we prepare for all of the changes that are about to come. In commercial spaces, the new year comes with year end work, and for some businesses, the end of the Golden Quarter, the year's most profitable months. Retail businesses might especially feel that business is slow as molasses in January, but all's not lost; when business is going slowly, you can improve your infrastructure to create a better shopping experience for the rest of the year. One of the things you can do in slower times is looking at your flooring.
You might need entirely new floors; this is especially probable if there's substantial structural damage. Over time, floors can begin flaking and spalling. Their coatings can begin to wear off, they can become uneven, and even structurally unsound. New flooring takes some time to put in, so if you can reduce your shop's size or even close down for a few days while new flooring is installed, now might be the best time of the season to do so. Should you not be in a position to close down for a prolonged period of time, there are fast-curing systems available that can get you back in business overnight. It's worth remembering that depending on the extent of the damage to old flooring, this might take longer than one day; the substrate has to be in tip-top shape before any new flooring is installed!
Fortunately, not every floor is going to need a replacement, but that doesn't mean upkeep isn't in order! Over time, the coating on your floor can begin to wear; some of you may not even have a coating installed! Coatings are really miraculous because they can impart a wide variety of qualities into your floor. There are coatings that will make the flooring resistant to abrasion, water-resistant and even acid resistant! These coatings can help your floor last longer, which means it will need to be replaced less often, amounting to what might be tremendous savings. Floors can also be made slip-resistant with coating, which is especially valuable for those in the food and beverage industry, where spills can be catastrophic.
During the Golden Quarter, you probably didn't have a lot of time to subject your floor to a proper cleaning; now is the time to go for a deep clean. Get rid of all the dirt and grime that have accumulated over the month of December, and get your floors shining bright and smelling nice! Especially in retail, every detail is important when creating the perfect customer experience. Specialized industrial flooring contractors and commercial flooring contractors can help you with whatever you need, from a new flooring system to a polish and coating.