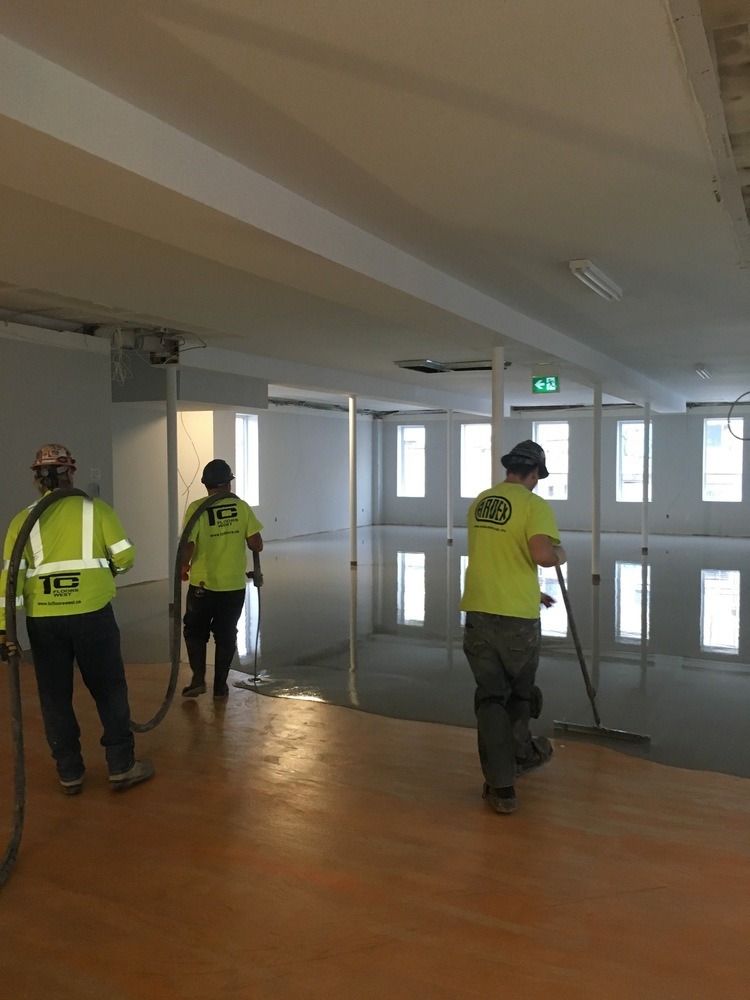 You want your clients and employees to be happy and safe; that's why it's important to keep your concrete floors in good repair. You likely maintain them regularly, through in-house or contracted cleaning services, but sometimes you may see hairline cracks or other damages that give you cause for concern. It's possible your concrete will simply need to be resurfaced, but it could also need to be replaced; here's a few things you should look for.
Resurfacing and repair are obviously the most attractive options; they're far less expensive than replacing the entire floor. The first question a contractor will ask themselves is whether or not they can actually repair the surface, or if the integrity of the flooring has become compromised. Flooring that is losing its integrity would have to be replaced. Concrete with spalling, where the aggregate in concrete becomes exposed, and badly installed flooring would of course have to be replaced.
Large cracks are particularly nefarious, and indicate that the flooring needs to be replaced. Resurfacing material is chiefly composed of cement, which is not effective to use on large cracks. A crack that would require 2 or more inches of resurfacing liquid to repair is likely too deep, and a full replacement of the flooring would have to be done.
Flaking occurs, as the name implies, when your floor begins to shed flakes of concrete. This occurs when there is deterioration from the surface downwards, creating an uneven floor. Flaking can generally be repaired without needing to install new concrete.
Pitting, which may occur when a heavy object is dropped on concrete, can be problematic for your flooring's integrity as well. As time goes on, the pit will grow and the flooring around it will lose integrity; if you see a small dent, it's a good idea to get it resurfaced right away, before it can grow to the point of compromising your floor.
A lot of older concrete floors don't have appropriate moisture resistance, which can cause many of the problems you might see in your floorings. A good concrete repair and refinish contractor will advise you of the moisture-levels in your flooring, and consult with you about moisture control systems that can be integrated into the flooring to reduce the impact wetness could have on the integrity of your floors.
There have been many aesthetic improvements in polished concrete repair. Polished topping, for example, can provide a business with a wide array of patterns and colours for their flooring. This allows business owners to repair their concrete without worrying about unsightly patchwork, and can create a novel opportunity to revamp your building's look.
You want to hire the most qualified concrete polishing company to evaluate whether to refinish, repair or replace your concrete flooring; a good polishing can remedy most of the woes you might have, and it's far cheaper than replacing the whole floor. The price of unsafe flooring is far higher, however, so if your floor needs to be replaced, we'll let you know.