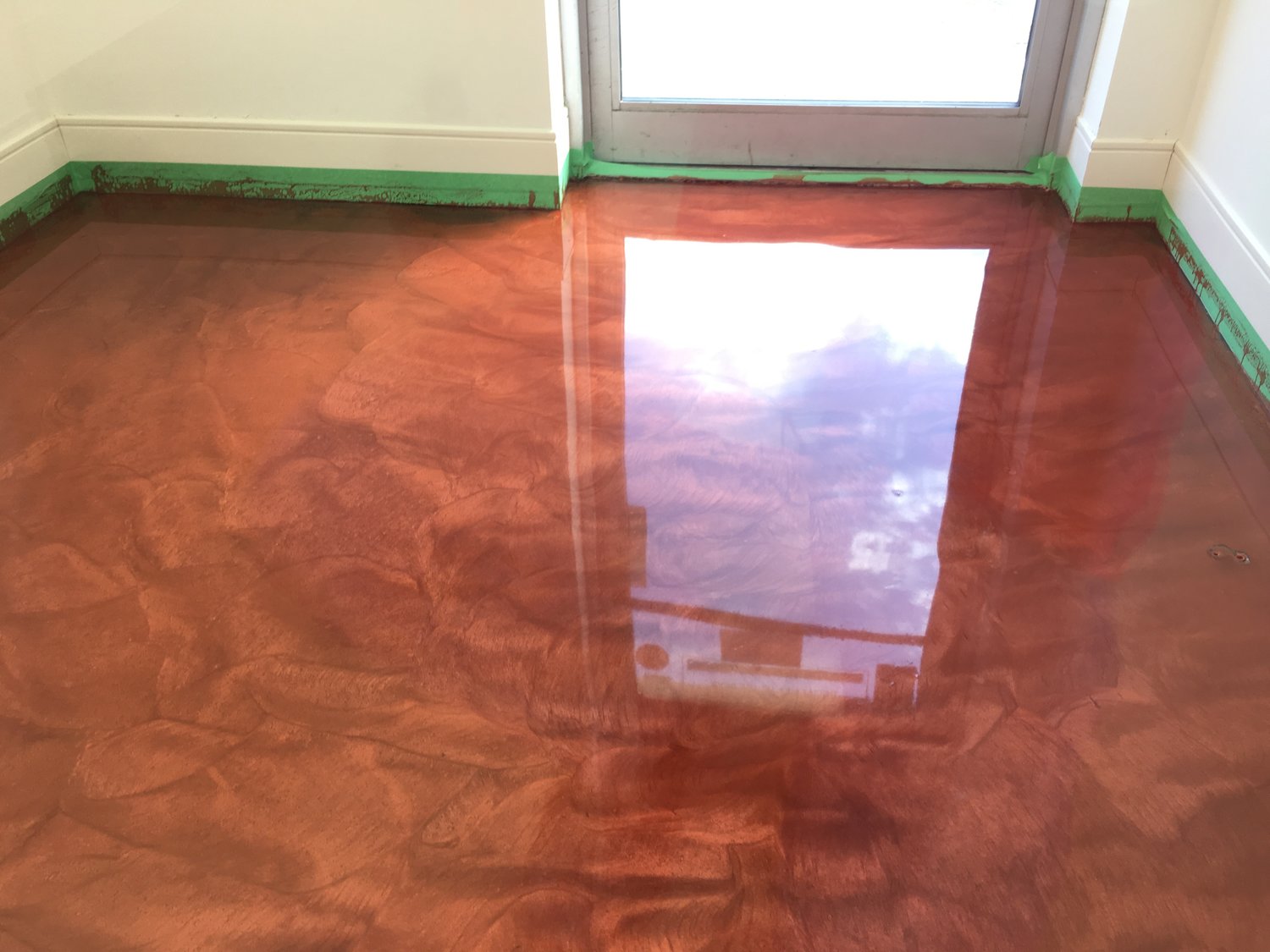 In the past, many owners and interior designers felt like they were limited to the cold gray finishes of standard concrete. The times are rapidly changing as contractors find new and creative ways to spruce up these concrete floors. The design possibilities are nearly endless when it comes to this type of flooring now. Are you interested in how you can branch out with all of your design possibilities for concrete floors?
Take a look at these unique finishes that can help make concrete floors even more attractive for your home!  
Staining
Add a splash of color to your space by staining the concrete floors in your home. This helps you to navigate away from the stereotypical shades of cool gray that come to mind when most people think of concrete. You might opt for a neutral color that better suits your home décor or for a bold color that is certain to stand out. Choose wisely because your concrete floor is going to last you a very long time. You want to be satisfied with the color and style you will choose.  After that, its time to choose between a mechanical polish or protective epoxy coating.
Sealing
Do you want a floor that glistens and shines in the light? If so, sealing is likely to be the best choice for your business. Select the gloss level that suits your décor and your traffic. Shinier finishes are more likely to show wear and tear than duller sealers. However, a glossier floor will also make your space appear brighter and more open by reflecting all of the natural light back at your guests.
Aggregates
You can add something truly special to your concrete flooring with aggregates. When you are pouring new concrete topping or rolling out an epoxy coating, you should be able to choose from a number of different aggregates. These could be simple chips that add extra color to your flooring or aggregates that resemble tiny pieces of glass throughout the floor. They help to hide small imperfections in the concrete and add more texture to the floor.
Do these unique finishes have you convinced that concrete flooring is perfect for your next project? Be sure to contact TCF West, the professional concrete flooring company. We have the experience and the expertise to ensure that all of your design dreams can come to life!