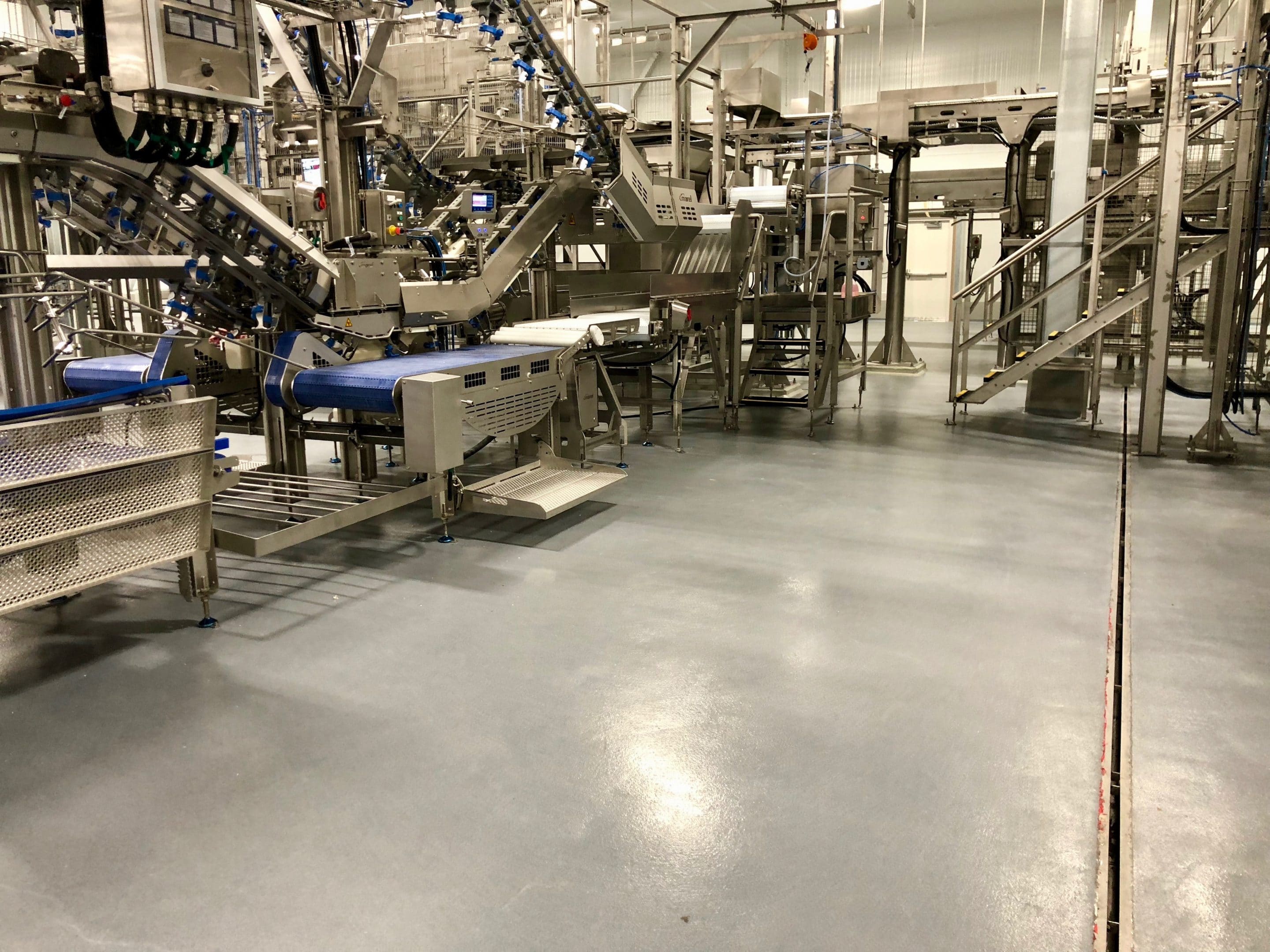 Planning the design for an industrial warehouse or business presents a few unique struggles. Industrial companies have a scope of work that doesn't always lend itself well to traditional flooring options like tile, carpet, or hardwood. Contractors and business owners have to consider the amount of foot traffic their floor will receive, as well as the amount of machinery that will run in their warehouses. They need to select a floor that is going to be durable, easy to maintain, and strong enough to hold up to the more extreme traffic.
How can industrial settings plan ahead for the amount of wear that these floors can receive? After all, nobody wants to replace their floor every couple of years due to wear and tear. It starts by doing the right research and making an educated decision on the best flooring solution for an industrial business. Most companies will realize that they have two excellent choices for an industrial setting: concrete and epoxy.
Polished Concrete
Everyone knows that good concrete is hard, solid, and durable. It makes the ideal surface for a business that operates a lot of heavy machinery that causes friction and abrasion. The gray surface should hold up well under all of this wear and tear. It is relatively low maintenance, only requiring you to sweep and mop the surface as necessary. Designers can even advocate for the concrete to have a unique aesthetic by staining or polished surface.
Unfortunately, concrete flooring alone tends to be susceptible to more staining in an industrial setting. If you run machinery that frequently leaks oil or grease, concrete might require slightly more maintenance to keep it stain-free. Of course, choosing polished concrete in a warehouse may not have any need to worry about the appearance of the floor as long since its far more durable than concrete alone.
Epoxy
Epoxy is likely to be the better options as well for an industrial setting. Some people are even calling it the new concrete. This is simply a durable coating that is applied over the concrete to enhance the strength of the floor. The coating is usually cost-effective compared to other types of flooring, and it can definitely withstand the wear and tear. Epoxy can hold up under the grind of machinery and excessive foot traffic. As an added perk, it can even add a slip-resistant surface that can also resist chemical spills.
You get all of the excellent attributes of concrete without the staining and maintenance. Much like concrete, all you need to do is sweep and mop it as necessary. There is a wide array of aesthetics to choose from including different colors, resins, and aggregates that are embedded in the finish.
When it comes to selecting flooring for an industrial setting, you need something that is going to hold up. Polished concrete is durable, but epoxy flooring is slightly less susceptible to staining. Talk with us about which one might be the ideal for your business. At TCF West, we are the specialized industrial flooring contractor that you've been looking for!