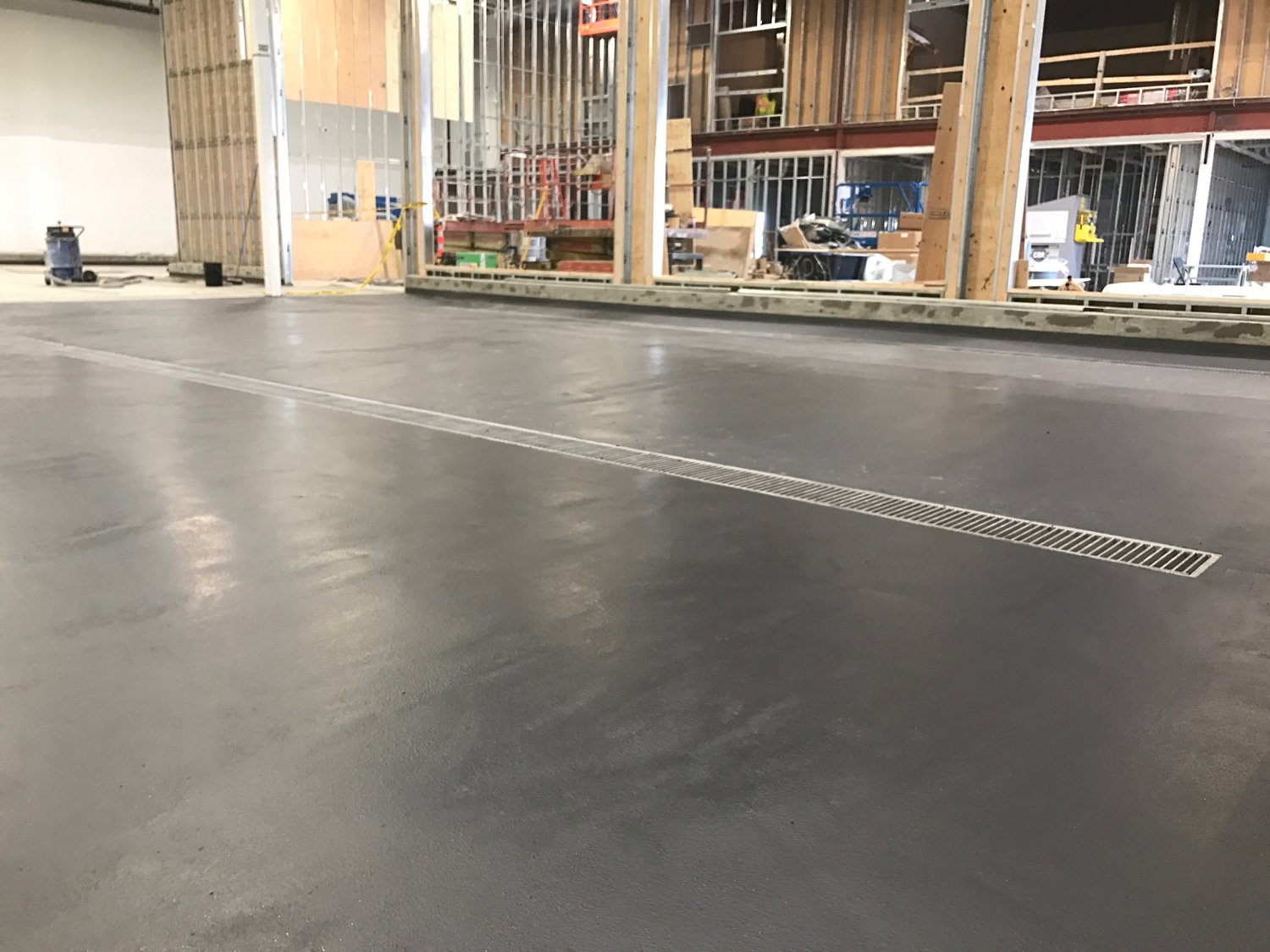 Everyone wants to install the most durable flooring in a high traffic area, but how do you know which one to choose? You will need to be more cautious when selecting flooring for a high traffic area because it will need to stand up to more wear and tear. Selecting the right flooring right now can prevent you from having to replace it in the very near future.
Protect your initial investment by making a wise decision the first time around. Consider a few of these flooring types that are known to be more durable before deciding which option is right for you.
Polished Concrete Flooring
Concrete has been a long-time favorite when it comes to high traffic areas, particularly those where heavy machinery might need to be operated. It provides an excellent grip for the wheels and isn't damaged by the friction. If it can withstand the wear and tear from the large machines, concrete can definitely live up to your expectations in a high traffic area. Polishing and/or adding liquid desnifiers are an extremely effective and cost efficient way to enhance concrete's inherent strength as well.
You might also want to think about the fact that concrete does not easily show dents, dings, and scratches like other types of flooring. This makes it an ideal option for a high traffic area where you may have people dropping things, walking in high heels, or tracking in rocks and sediment from the outside. It can hold up under this type of pressure far better than hardwood floors or carpet would ever be able to.
Epoxy Flooring
If you want your floors to be as durable as concrete but with a different aesthetic or waterproof; epoxy flooring is another excellent choice. These coatings are typically applied over concrete, giving them the same benefits of being extremely hard and easy to maintain. You can still drive machinery on top of this flooring option with very little effect. Epoxy helps to protect the concrete underneath with an extra layer of durable coating.
Similar to concrete, epoxy floors provide an anti-slip grip that makes it ideal for fast-paced traffic. They still require very little maintenance compared to other types of flooring that frequently need to be replaced or refinished with exposure to high degrees of wear and tear.
Tile Flooring
Tile is often viewed as one of the most durable flooring options because of its hard stone surface. You must be extremely careful if you opt for tile flooring in a high traffic area. Not all tiles are created equal and a lower-rated piece of stone might not be quite as durable as other types of ceramic. You should also be aware that wet tile tends to be extremely slick and could result in more falls.
If one of your tiles is cracked, you will need to replace the entire thing. It requires many different steps and tools to make this happen, which might be outside the realm of your expertise.
If you want the most durable flooring choice for a high traffic area, concrete and epoxy are definitely the way to go. TCF West is the most qualified concrete repair company in the area, so be sure to let us help you install one of these two options on your next project!