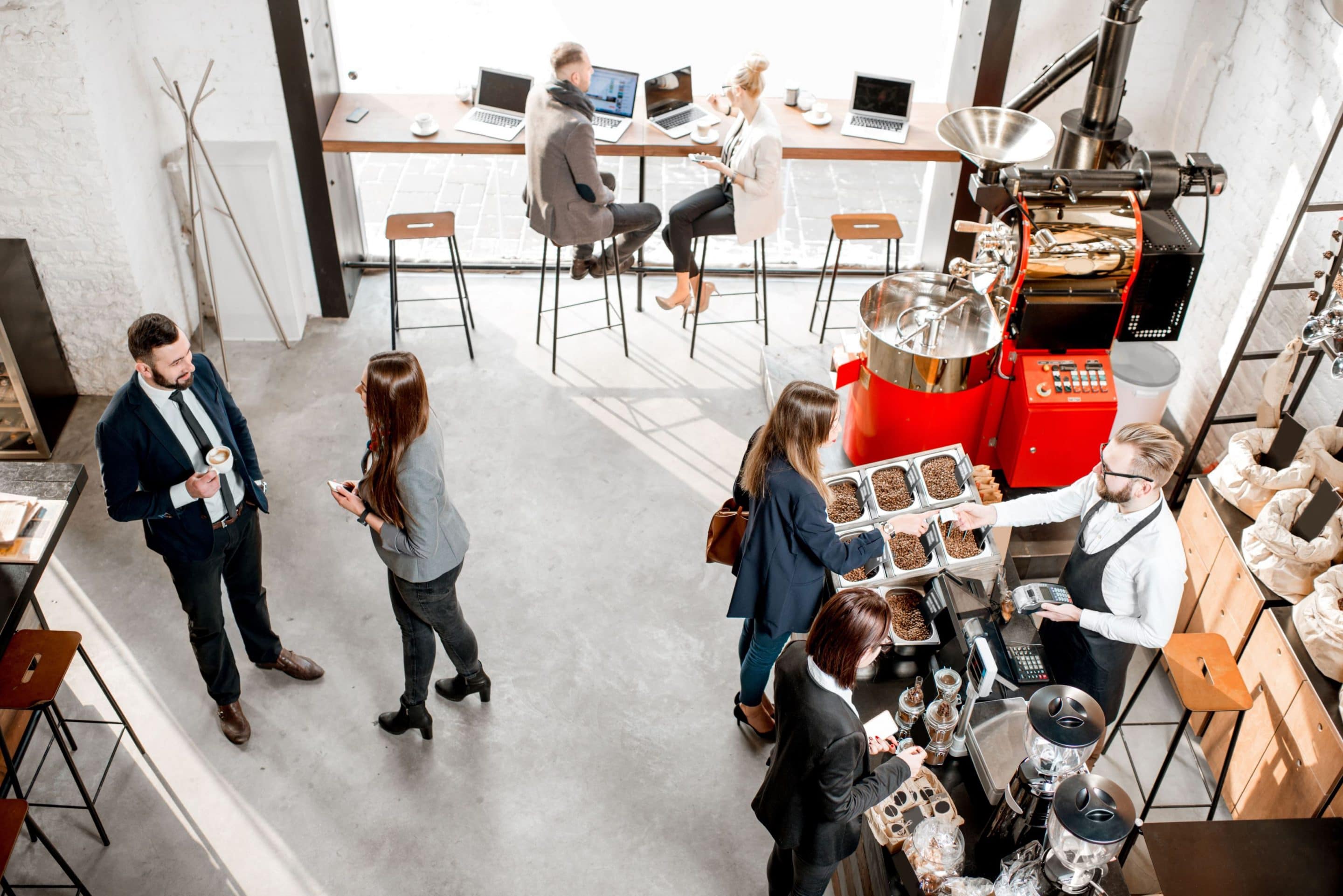 The food and beverage (F&B) industry is comprised of a wide array of different service providers; from the manufacturing of the food in meat-packing plants and breweries to the backroom of a fast-paced restaurant. These service providers all have a variety of different flooring needs depending on what is being produced; a brewery is more likely to have liquid spillage, whereas a restaurant is more likely to see grease spills and high traffic flow.
However, a common theme amongst most of these environments  is slips and trips; according to the Canadian Centre for Occupational Health and Safety, about 18% of injuries resulting in time-loss occur as a result of such falls. Fall prevention must then be a priority for your business, as it can help ensure worker safety and reduce lost hours. Proper workplace hygiene is paramount; be certain to clean spills after they occur, and make sure all employees are aware of health and safety practices. Equally worth evaluating is the state of your flooring; an investment in the right floor can seriously reduce the risk of workplace injury. A huge benefit of epoxy flooring systems is that traction can be controlled in the installation process by dosing various sizes and amounts of aggregate.
The main method by which flooring can reduce slips and trips is through the material; by installing flooring with anti-slip properties, your employees will have more traction on its surface, even when wet. You can additionally have your flooring installed at a pitch, so liquid flows into a drainage system; by doing this, the potential impact of spills you have inadvertently missed is reduced.
Another common hazard in the industry is contamination; there's bound to be bacteria no matter where in the industry you work. This means it's good to install flooring that has almost no porousness, so bacteria-laden liquid can't seep into your floors. You'll want to tailor the materials used to the conditions the flooring will experience; a freezer room, for example, will require cold-resistant materials, whereas a brewery might require material that is resistant to acid.
Patterns and colors can be installed on your floor to reduce the risk of cross-contamination and improve the flow of employees around your space. Imagine having blue flooring for a cold-prep station, and red for the area where cooking happens; this immediately signals to employees in an intuitive way that uncooked meat should only pass the line if it's ready to be cooked, and that nothing cooked should be put on the counter beside the raw materials. You can also create paths for employees to walk on when they need to get around; in a restaurant, it may be a yellow path from the breakroom to front of house, or two colored paths for incoming and outgoing traffic. This will help reduce trips and other impacts.
No matter what your needs, an epoxy flooring Winnipeg installer will be able to customize your floors to suit your needs. We would love to see your space and help you come up with innovative ideas to increase efficiency and decrease workplace hazards; it's well worth it!