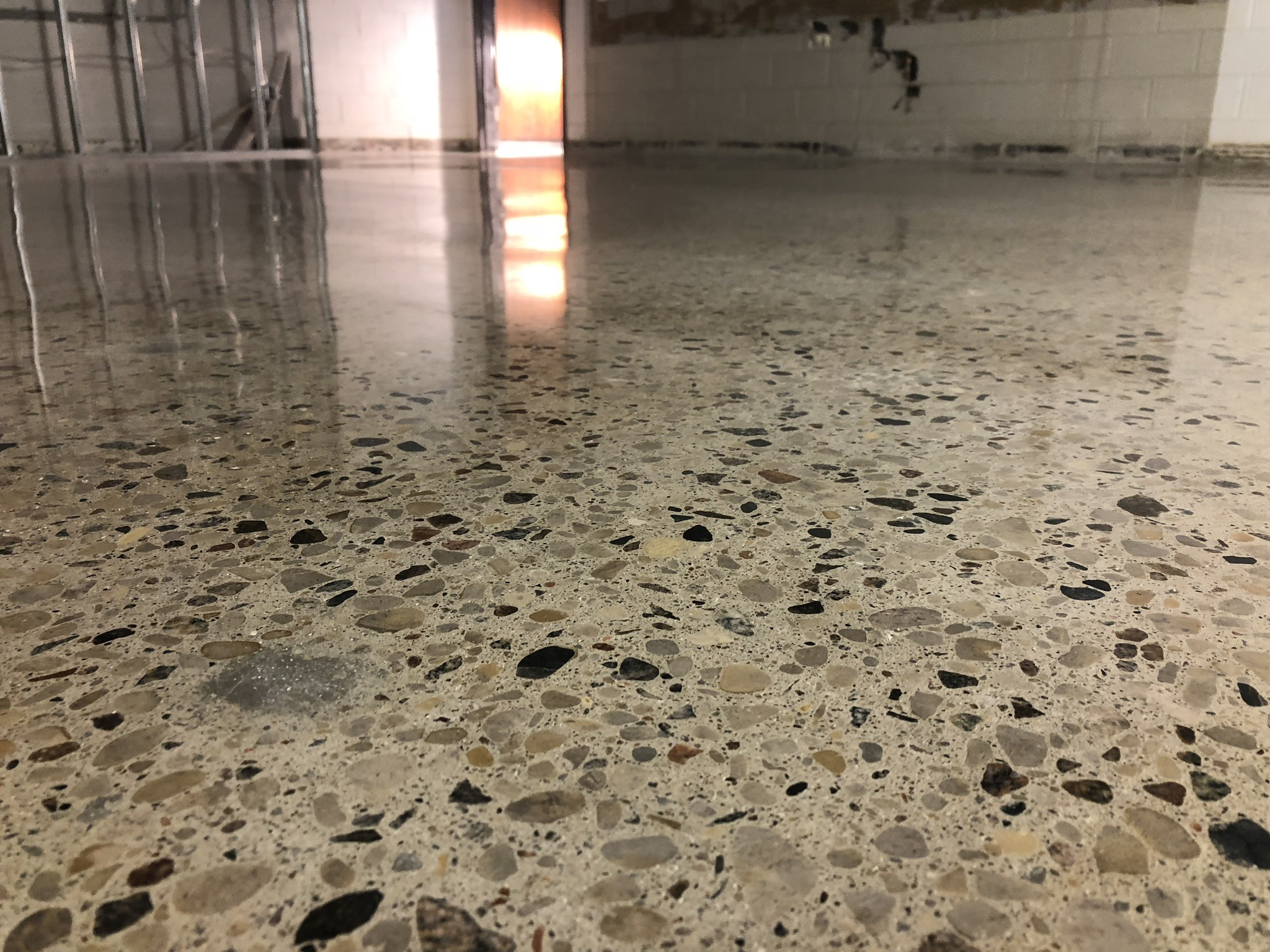 One of the classic mantras of design is that form follows function. In other words, it's important to figure out what exactly you want your design to do before you decide exactly how you want your design to look. You can err too much on one side or the other; when you focus too much on function, you might have an incredibly utilitarian design that has no aesthetic appeal. On the other side of things, imagine a gorgeous house, stunning to behold, where the designer forgot to include a door; gorgeous, but not functional. In the best designs, form and function flow into each other, and it becomes impossible to know where one stops and the other starts.
Let's imagine a scenario. You're a company that has a lot of foot traffic – for potential clients or customers. Your business is large, and you want newcomers to be able to navigate it relatively easily. You also want to reduce your liability by including slip-resistant flooring. There's no doubt that aesthetics are important here; how your business looks is, in essence, a part of your pitch. Here we have a situation where function and form are both incredibly important; we can use textured flooring in order to accomplish all of our goals.
We want to distinguish between areas in the business, and create paths from one area to another; textured flooring can do this. We can use different textures for different paths (as well as different colours), in order to create a clear delineation between zones and paths. This is especially useful for people with visual impairments, who will be able to use the textures to more readily navigate. The textures also create built-in slip-resistant; textured flooring provides more friction than smooth flooring. Finally, this type of flooring has a unique aesthetic; properly blending different floor textures can create stunning visual effects that can't be produced otherwise.
There are so many different places where texture can be used to great effect. From malls to restaurants to car parks, anywhere you anticipate you'll need slip resistance, and anywhere an eye-catching visual could increase client satisfaction, you can use textured flooring. As you probably know, customer experience is all-important in today's business world; that means you have to consider aesthetics from floor to ceiling. Textures can help you create an environment that reflects your brand, whether you want to look high-tech, environmentally conscious, or anything in between.
One of the most customizable flooring systems you can get is epoxy flooring; it can be textured in a variety of ways. For epoxy flooring Winnipeg can trust, look no further than TCF West. We've been in the industry for years, and we know how to create a cohesive, functional, aesthetically pleasing look, with floors that can withstand the elements our city throws at us. When you install your new textured floors, you'll see a depth you didn't know was possible in a flooring system; we can't wait to meet with you.