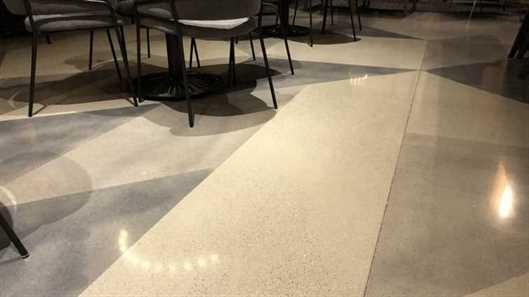 Designing a new office means that you have to make a lot of decisions about the appearance and functionality of the space. Shopping for new desks or artwork might be relatively easy, but finding the perfect flooring material often sends companies into a panic. They are faced with options for laminate, vinyl, polished concrete, commercial grade carpet, and so many others. How can you make the right decision for your company when you are feeling overwhelmed by the possible solutions?   It can be easy to get swept away by the stress of shopping for new floors, but you can make it a little easier on yourself. Think about some of these key questions to determine what is most important to you in a new floor.
How much traffic is your floor going to see?
In an office setting, you need to evaluate how many people are going to be walking over the floor on a daily basis. Staff and clients both will need to walk through your office, increasing the amount of wear and tear it will see. Commercial settings tend to need more durable floors that can stand up well to foot traffic and damage from high heels. You should highly consider selecting flooring like polished concrete that can withstand the pressure and traffic of daily usage. After all, it can hold up well under forklifts and heavy machinery so it should be just fine in an office.
What do you want the floor to look like?
Do you have dreams of a highly polished floor that can reflect the natural light from your windows? Perhaps you prefer a darker color that makes your floors pop while effectively hiding dust, dirt, and scuff marks. Other offices might like the idea of a fun color staining the floor such as the teal in their logo or green for an eco-friendly business. No matter what color or shine level you want, polished concrete flooring can be adapted to meet your expectations. The design choices are endless with this durable flooring choice.
How much do you want to spend?
One of the biggest deciding factors for most businesses is the budget. Figure out how much money you have to spend per square foot to install new flooring in the entire office. Right away, this is likely to eliminate many of the more expensive flooring options such as hardwoods or tiles. If your company is on a budget, you should consider polished concrete flooring that costs an average of $2 to $8 per square foot depending on the finish. Epoxy flooring has a similar price tag. Polished Concrete and epoxy flooring are two of the most obvious choices for a durable and cost-effective floor in any office. They can be easily customized to suit your design preferences and will hold up well under the daily traffic of the office. When you're ready to make the final decision, you need the most qualified concrete repair company. Contact TCF West today to see how we can help install new floors in your office quickly and easily!