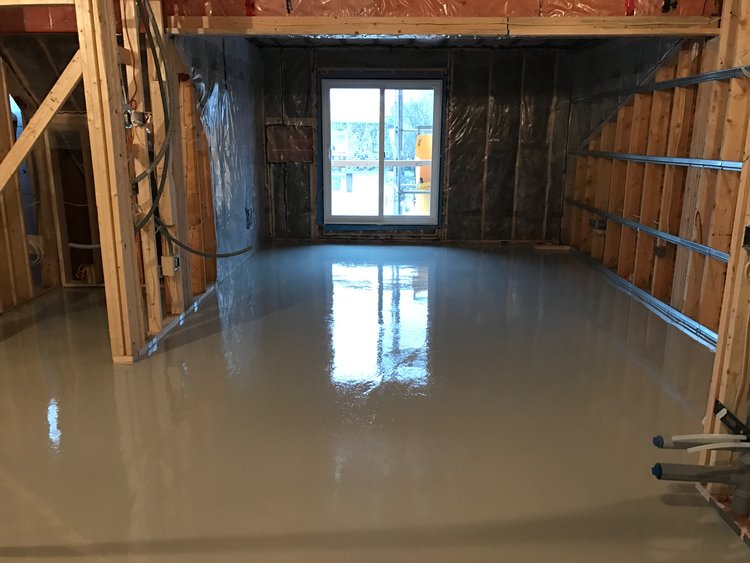 Choosing the right flooring for the basement can be tricky because of the moisture in a below-grade area. Many of the more common types of flooring, including hardwood and laminate floors, aren't approved for this type of application. You want something that is going to be both durable and beautiful for your newly finished area. In order to achieve that, you're going to need to look beyond the traditional flooring types to find the perfect solution.
If you have been searching for the right flooring that will make your basement practical and stylish, moisture tolerant epoxy flooring is bound to be perfect for you. This type of flooring is a wonderful match for the moisture found in your basement's concrete floor. You don't have to take our word for it though. Here are a few of the reasons why everyone is loving their epoxy floor.
Durable
In many businesses, the basement becomes the ideal space to develop for additional usable space. These floors can see a lot of abuse over the years, so you need something that is going to be durable. Fortunately, epoxy flooring could be just the thing you need. This hard surface finish is often used in warehouses to stand up under the friction of forklifts and other machinery. If it can stand up under this type of wear and tear, it will be perfect for your basement!
Waterproof and Moisture Tolerant
Moisture is one of the biggest issues for flooring in a basement. Because the basement floor is below-grade, there are often high levels of moisture vapor emissions seeping up through the porous concrete. This is why so many flooring types can't be used in this area. Epoxy flooring (moisture tolerant) is completely waterproof so the moisture below your surface or above it won't phase your flooring at all. This is a great way to give yourself a little peace of mind about the longevity of your flooring.
Cost-Effective
Do you have an endless budget for your basement remodel? Most business owners would have to say that they can't afford to spend thousands of dollars on this one area of the house. Epoxy flooring fits neatly into any budget because it is far less expensive than other styles and types. It is essentially like purchasing a high-quality paint that can stand up to tons of traffic.
Some handy owners even find that they can roll it out themselves, but we advise leaving that to the professionals. We have the tools and equipment necessary to get your concrete clean before we begin. Not to mention, we can make sure that the epoxy goes down smoothly with no complications for a more even coating.
When you have work done on your business, you need to make sure that you enlist the help of the most qualified concrete repair company. Looking for an epoxy flooring Winnipeg installer? Here at TCF West, we can help you to transform your basement with a beautiful epoxy coating that will uniquely suit your business. Contact us today to find out how we can help you!